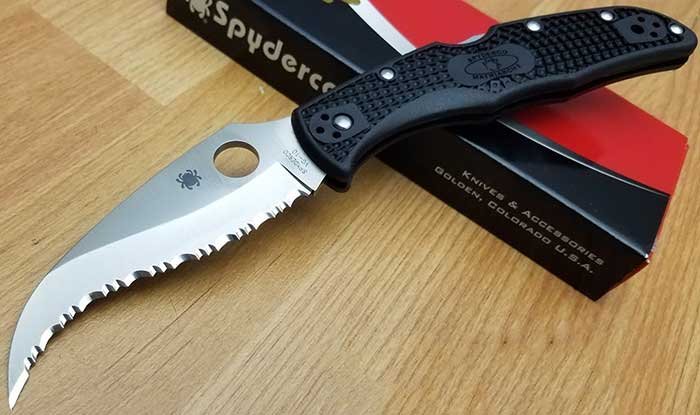 The Matriarch 2 is another in Spyderco's line of self defense knives. Similar in size and shape to the Spyderco Civilian, this knife features a few key changes and improvements.
With a unique blade shape, serrated edge, and curved ergonomic handle, this knife stands out as different from a standard carry knife and for good reason.
Spyderco put a lot of effort into making it clear this was a self defense knife.
For the design, quality materials and additional features, we give this knife 4.5 out of 5 stars.